Really like this a lot as a kid at heart whose first Barbie back in the 80's was a twist and curl black one!
In America
By Sarah Springer, CNN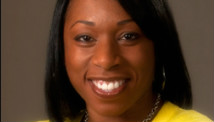 (CNN) – When Stacey McBride- Irby, a long-time Barbie lover and designer, noticed that her 4-year-old daughter wasn't playing with dolls, she became concerned.   
"As a little girl my Barbie dolls were all Caucasian. But, that didn't really bother me because I was looking at her as my fantasy world. She was the actress, she was in soap operas, she was getting dressed up to go to a party," McBride-Irby said. "But times are changing."
McBride-Irby realized at age 13 that she had a passion for doll design, and years later, she made it her career.
While working for Mattel, she created designs for Barbie and the iconic doll's friends, Disney princesses, rock star Barbies and her own innovation, "So In Style" Barbie, a line that features African-American Barbies that that resemble those of black women — different skin tones, fuller lips, one…
View original post 651 more words